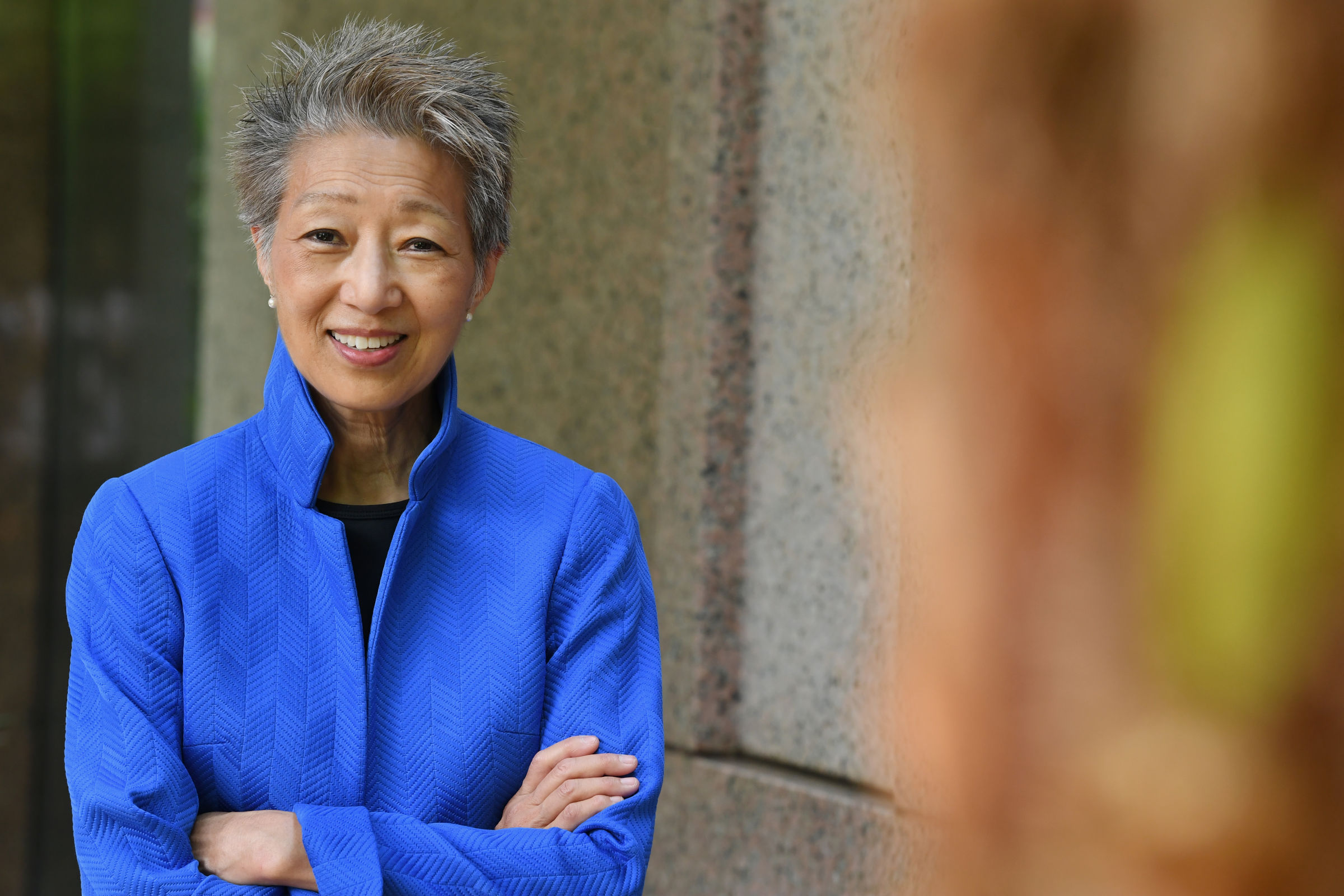 Jane Chu is an artist living in New York. Her drawings use hatching and cross-hatching techniques with India ink on white paper to build layer upon layer, in order to create depth and a range of light and dark values.
In composition, Chu is influenced by places, signage, and closeup views of an aspect of a public building, often calling attention to wonderful arts programs taking place across the United States and globally. Additionally, Chu is engaged in the project, The Objects of Immigrants to America by illustrating and telling the stories of individuals from all walks of life who have immigrated to the United States, through the genre and formats of nonfiction short stories, children's books, and graphic novels.
Chu's career has combined her academic research with professional practice in the arts, philanthropy, and business administration. In 2014, she was appointed to serve as the eleventh chairperson of the National Endowment for the Arts, completing her term in June 2018. Chu is also a Distinguished Visiting Scholar at the Indiana University Lilly Family School of Philanthropy.
During Chu's four-year tenure at the National Endowment for the Arts, Chu traveled to 50 US states and four countries, 200 communities and made more than 400 site visits to meet with artists and arts leaders, government and civic leaders, philanthropists and the general public. The NEA awarded $430 million over the four years to support the arts in 16,000 communities covering 50 states, US jurisdictions, and in every Congressional District. In 2016, the NEA was ranked number one in the Best Places to Work in the Federal Government for small agencies.
Prior to coming to the National Endowment for the Arts, Chu served as the founding president and CEO of the Kauffman Center for the Performing Arts, overseeing a $413 million campaign to construct and open the performing arts center in Downtown Kansas City, Missouri.
Jane Chu straddles multiple cultures, having been born in Shawnee, Oklahoma, and raised in Arkadelphia, Arkansas, the daughter of Chinese immigrants. She received bachelor's degrees in piano performance and music education from Ouachita Baptist University, as well as a master's degree in piano pedagogy from Southern Methodist University. Additionally, Chu holds an associate degree in visual arts from Nebraska Wesleyan University, an MBA from Rockhurst University, a Ph.D. in philanthropic studies from Indiana University, and six honorary doctorate degrees.