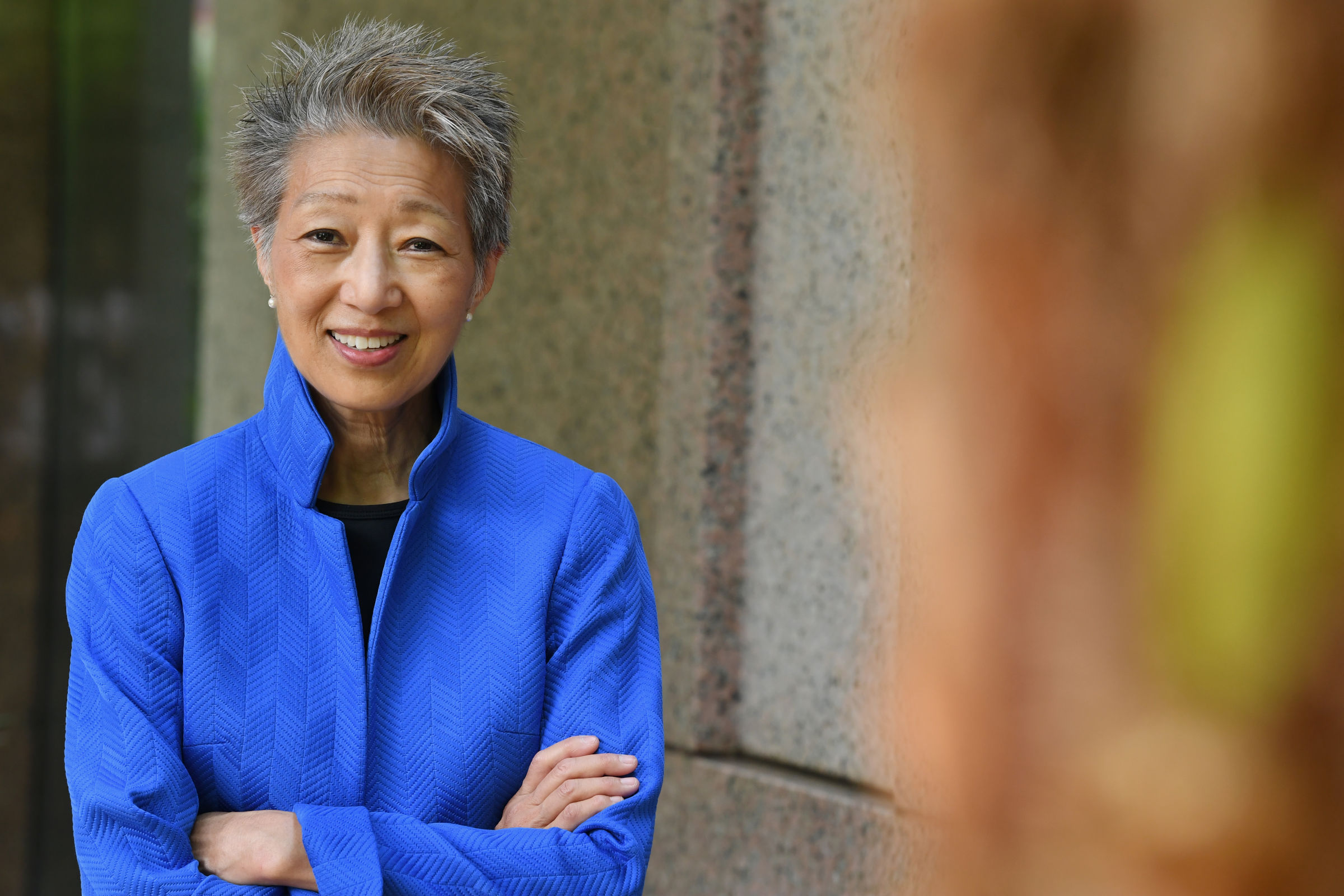 Jane Chu is an artist living in New York. Her drawings use hatching and cross-hatching techniques with India ink on white paper to build layers, in order to create depth and a range of light and dark values.
COMPOSITION
In composition, Chu is influenced by places, signage, and closeup views of public buildings in the US and internationally, often juxtaposing an object with a 3D feel rendered in colored pencil and markers atop a 2D ink drawing, to show multiple dimensions on the same paper. "I personally identify with this approach," Chu says. "My parents were born in China, and I was born in Oklahoma and grew up in Arkansas, 11,000 miles from my parents' country of origin. Sometimes, society tempts us to fit ourselves into one framework at the expense of another. But for me, I grew up having a bok choy/corn dog lifestyle! I know it is totally possible to embrace disparate perspectives at the same time, and that is reflective in the color juxtaposition drawings."
IMMIGRANT STORIES
Additionally, Chu is engaged in the project, The Objects of Immigrants to America by illustrating and telling stories of individuals from all walks of life who have immigrated to the United States.
CAREER
Chu's career has combined her academic research with professional practice in the arts, philanthropy, and business administration. In 2014, she was appointed to serve as the eleventh chairperson of the National Endowment for the Arts, completing her term in June 2018. Prior to coming to the National Endowment for the Arts, Chu served as the founding president and CEO of the Kauffman Center for the Performing Arts, overseeing a $413 million campaign to construct and open the performing arts center in Downtown Kansas City, Missouri.
EDUCATION
Jane Chu received bachelor's degrees in piano performance and music education from Ouachita Baptist University, as well as a master's degree in piano pedagogy from Southern Methodist University. Additionally, Chu holds an associate degree in visual arts from Nebraska Wesleyan University, an MBA from Rockhurst University, a Ph.D. in philanthropic studies from Indiana University, and six honorary doctorate degrees.